Creativision is a Top web development company, We offering professional website design service to businesses. As a reputed web site development company, we believe in offering the most affordable website development services to our esteemed customers. Our web development services not only consist of simple webpage design but also we provide highly fashionable website development flash and much more. Our professionally development website will enhance your online presence by clearly defining your corporate identity. Our customer-oriented and quality-driven approach separates us from typical website development companies.
We provide three types of Website Development Services :
1. Static Website Development: Static websites are basic websites which has which has immovable content in it with HTML code and it represents similar information to every user. It doesn't need any changes regularly . So if you want a website in which your content is fixed and it will show static information to the viewer then static website is the best choice for you.
2. Dynamic Website Development : Dynamic website there is always a need to update content, product and service uploading for users. Dynamic website has a database where all updates conducted on daily basis. We offer latest program based website that usually integrated with users.
3. Ecommerce Website Development : Ecommerce is booming sector which encapsulate multi-layer business opportunity in the market for everyone. It is not only beneficial for business, but it has brought convenience to all user. Website Vale in India is a modernized Ecommerce Website Design and Development Company in Indore which is completely aiming on enhancing business productivity and customer engagement. We have more than 9 years of experience in Ecommerce design and development. We develop your website which insures to make your business popular and you get more visitors and customers.
We, as CREATIVISION, offer low cost programming and development services for every aspect of Best Website Development Company in Indore, India. We provide a full range of technical and programming skills at cost effective rate in Best Website Designing Company in Indore (Madhya Pradesh).
We also offer Language Convertibility option at affordable price that enables a visitor to convert the language of a web page as per preference. Website Vale offers best quality Website Development Services at affordable price in Indore.
Our Goal
SEO Friendly Website Development.
Fast Page Load (time, number of requests).
Fashionable Website Designing.
Search Engine Friendly Websites.
The Challange
Goal Setting.
Designing & UI.
Speed & Performance.
Growth and Scalability.
Website Development Company in Indore
Are you looking to take your business online and create a stunning website that will attract customers from all over the world? Look no further than Indore, the growing hub of web development and design in India. The city is home to some of the top website development companies in the country, each offering unique expertise and services to help bring your vision to life. In this blog post, we'll highlight one of these top companies - Creativision - and share why they are ranked as one of the best web development companies in Indore. So sit back, grab a cup of coffee, and let's dive into the exciting world of web development in Indore!
Top Website Company
When it comes to creating a website for your business, choosing the right company is crucial. With so many options to choose from, it can be overwhelming to know where to start. That's why we did the research for you and found the top website development companies in Indore.
These companies have been recognized by industry experts and clients alike for their exceptional web design and development services. They offer a range of services including responsive design, e-commerce solutions, mobile app development, and more.
What sets these top website companies apart is their ability to create custom websites tailored specifically to each client's needs. Their team of developers work closely with clients throughout every stage of the process - from initial planning all the way through launch.
So whether you're looking for a simple brochure-style site or a complex e-commerce platform, these top website companies in Indore are sure to deliver results that will exceed your expectations!
Which Companies are Best for Web Development?
Indore, known for its rich food culture and historical landmarks, is also home to some of the best website development companies in India. With a booming IT sector and an increasing demand for online presence, many businesses are looking for reliable web development services in the city.
Choosing the right website development company can be challenging as there are so many options available. However, Creativision has established itself as one of the top web development companies in Indore with its exceptional services and customer satisfaction rates.
What sets Creativision apart from other web development companies is their ability to understand their client's needs and provide customized solutions that cater specifically to those needs. They use the latest technologies and tools to create websites that look great on all devices while ensuring optimal functionality.
From designing visually appealing websites to developing complex web applications, Creativision has a team of experienced developers who have expertise in different programming languages such as PHP, .
NET, Java etc. Their comprehensive approach ensures timely delivery of projects while maintaining high quality standards.
If you're looking for a reliable website development company in Indore that offers personalized solutions at competitive prices then consider contacting Creativision today!
Creativision is Top Web Development Company in Indore
If you're looking for a top-notch website development company in Indore that offers the perfect blend of creativity, innovation and technical expertise, look no further than Creativision. With years of experience in web development and design, their team of skilled professionals is capable of delivering custom-made solutions that cater to your specific business needs.
Their services range from website design and development to e-commerce solutions, digital marketing and more. With a strong focus on customer satisfaction and quality workmanship, they've established themselves as one of the best web development companies in Indore.
So why wait? Give your business the online presence it deserves with Creativision's expert web development services today!
They not only understand what I say but read between the lines and also give me ideas of my own.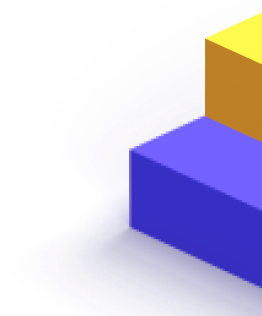 Creativision is a leading global web development services and solutions provider, led by Business and Technology Consulting. Creativision provides business-friendly solutions to help clients succeed and be future-ready, by seamlessly bringing together digital expertise, strong industry specific alliances and the unique ability to leverage deep domain expertise from Creativision.
Services
Copyright @2022 Creativision